Welcome to our Video Studio, where creativity meets innovation in the realm of video intros and titles. Your video's introduction is the first impression you make on your audience. And captivating intros and titles can make a significant impact. Our expert team specializes in crafting visually stunning and attention-grabbing video introductions and titles that leave a lasting impression on viewers.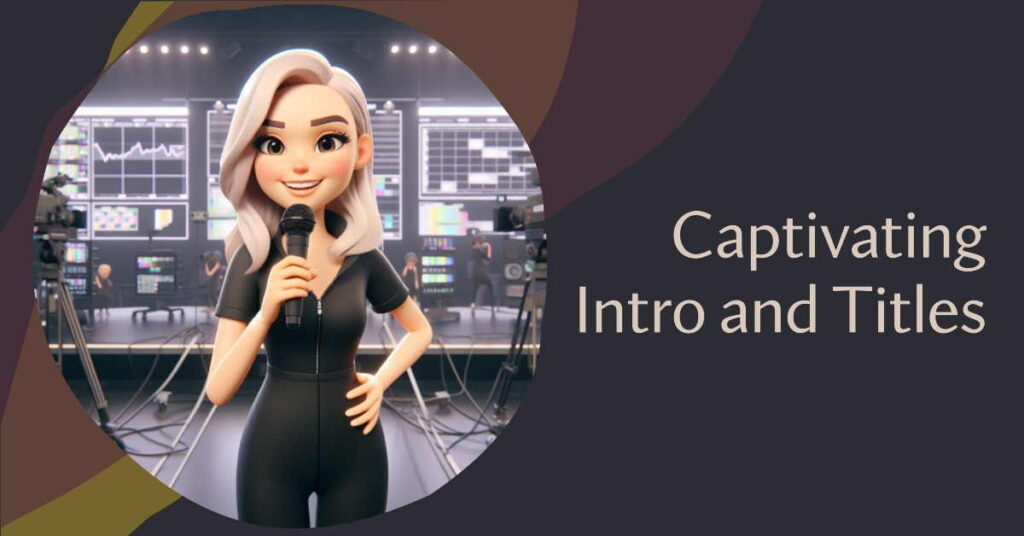 Our Captivating Intro and Titles Services:
Custom Video Intros: We design unique and personalized video intros that set the tone for your content. From sleek animations to dynamic visuals, our intros capture attention instantly, drawing viewers into your video from the very beginning.
Eye-Catching Titles: Our designers create compelling titles that enhance your storytelling. Whether it's a bold cinematic title, elegant typography, or animated text. We tailor titles to match your brand's style, ensuring coherence throughout your video.
Logo Animations: Transform your logo into a dynamic and memorable element. Our logo animations add a professional touch to your videos. Reinforcing brand identity and leaving a strong brand recall among viewers.
Special Effects and Transitions: Elevate your intros and titles with special effects and seamless transitions. Engage your audience with visual effects that add depth and excitement to your content, creating a visually stimulating experience.
Interactive Elements: Incorporate interactive elements within your intros and titles. From clickable buttons to interactive graphics, we enhance viewer engagement, encouraging them to interact with your content directly.
Why Choose Our Intro and Titles Services:
Creative Excellence: Our team comprises skilled designers and animators who excel in creative thinking and technical expertise. We push the boundaries of design, delivering intros and titles that stand out and capture attention.
Customization: We understand the uniqueness of your brand and content. Our intros and titles are customized to align with your brand guidelines, ensuring consistency and a seamless visual experience for your viewers.
Brand-Centric Approach: We prioritize your brand's unique identity. Our designs are crafted to reinforce your brand message, creating intros and titles that resonate with your audience and reinforce brand recognition.
Timely Delivery: We value your time. Our efficient workflow ensures the timely delivery of high-quality intros and titles, allowing you to meet your video production schedules without delays.
Collaborative Partnership: We believe in collaboration. Our team works closely with you, incorporating your feedback and ideas into the design process, ensuring the final result aligns perfectly with your vision.
Make a memorable first impression with our Captivating Intro and Titles Services. Whether you're creating videos for marketing, entertainment, or educational purposes, our intros and titles add a professional touch that elevates your content. Contact us today to discuss your project and let us create intros and titles that captivate, engage, and leave a lasting impact on your audience.